ICS Rainbow Bridge Garden Project
A Very Big Thank You!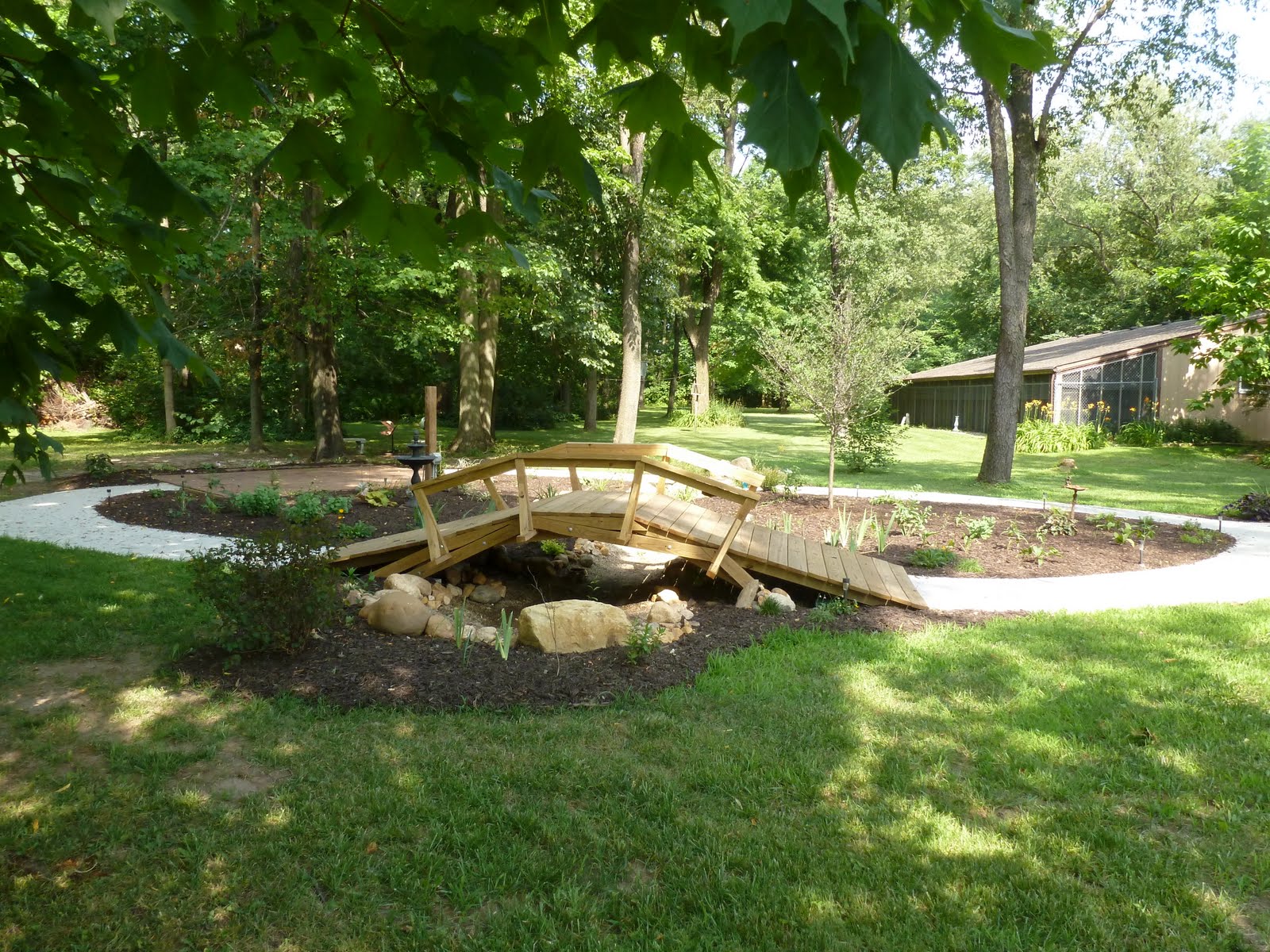 Dear Friends:
Have you noticed the good things happening at ICS lately? We have new volunteers, new fundraisers, spiffed up rooms, and lots more. Excitement is blooming at the shelter!
For some time, we have known that we needed to make major improvements to our facilities in order to give our cats the best quality of life we can. The challenge is, and always has been, how can we conduct a capital campaign and still provide care for our cats? Well, thanks to a groundbreaking partnership with Purdue North Central, we are one step closer to making it happen.
Another long term dream has been to use some of our beautiful grounds to build a "Rainbow Bridge Garden", a place that celebrates the bond between people and their animal companions. The Independent Cat Society is very fortunate to have partnered with Claudia Winter from Purdue North Central for this fantastic new venture. As part of her senior project for a degree in Construction Engineering and Management Technology, Ms. Winter is helped us design and implement the construction of a Rainbow Bridge Garden. She located donors and volunteers in addition to providing a professional and truly beautiful design.
The garden is located on the northwest corner of our property, and includes a bridge accented with colorful flowers, and the "Rainbow Bridge" spanning a "river" of stones. It has features that will make it a lovely place to visit all year.
This project is exciting to us because the garden will be beneficial to ICS in so many ways in addition to being a new and separate source of funding for renovations and/or building. First and foremost, it allows people to acknowledge the love they shared with their companions, whether cats, dogs, horses, or any other creature, in a way that affirms the value of that life and that their beloved friend was so much more than "just an animal." It will attract visitors to the shelter that we hope will result in increased adoptions, donations, and volunteers. The "patio" area will be a great location for fundraising efforts and gatherings. We think this will be a win-win-win-win!
How can you be a part of this? You have the opportunity to purchase engraved bricks that will become a permanent part of the garden. The bricks will be available in either 8x8 for $125 or 4x8 for $75. There will also be chances to sponsor some of the larger features in the garden such as the benches, the bridge, the fountain, etc. The money from these sales will go in the building fund so we can finally begin our capital campaign. Click here to download the Rainbow Bridge brick order form, or use our Paypal link on this website to use Paypal and include in the message the engraving you want on your brick.
As we move forward, we are hoping to continue to partner with PNC as well as to apply for grants and seek corporate sponsors, so we believe that the Rainbow Bridge Garden will truly be a bridge to a wonderful new beginning for ICS!
Sincerely,
The ICS Board of Directors
P.S. There are still opportunities to sponsor an engraved brick, park bench, flowers, or other items for the garden. Click here to download the Rainbow Bridge brick order form, or use our Paypal link on this website to use Paypal and include in the message the engraving you want on your brick. If you are interested in sponsorship of other items or wish to get more information, please visit http://www.facebook.com/ICSRainbowBridgeGarden or email This e-mail address is being protected from spambots. You need JavaScript enabled to view it " data-mce-href="mailto: This e-mail address is being protected from spambots. You need JavaScript enabled to view it "> This e-mail address is being protected from spambots. You need JavaScript enabled to view it .
The garden in the news: Read these links to learn more and view media photos:
http://www.nwitimes.com/news/local/laporte/michigan-city/memorial-garden-brings-funds-for-independent-cat-society-solace-for/article_5bbf8cfe-d663-589c-b14e-7f98ac78acfd.html
http://www.valpolife.com/index.php/community/serving-valpo/17335-independent-cat-society-celebrates-new-rainbow-bridge-memorial-garden-